Process Rx Screen. Work with available Rx's, or fill a new Rx from scratch. You can move to other screens to do work (to add a new doctor for example) and then come back - your work-in-progress will still be here. This is a view of the entire ExtemPx screen.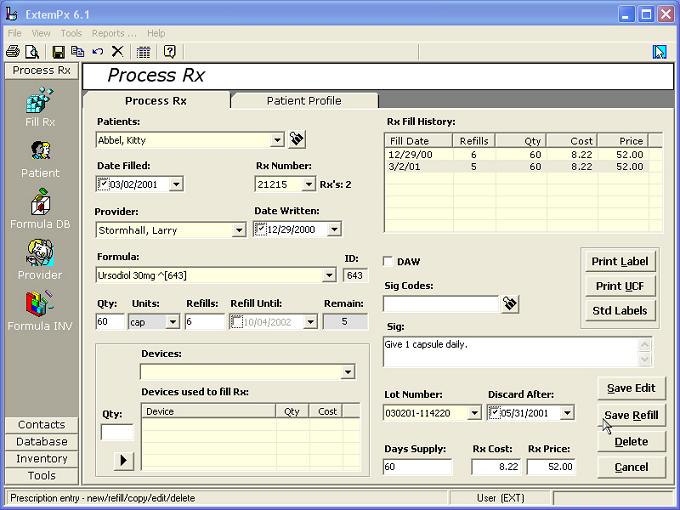 Process Rx screen. Notice the Nav Bar along the left side. Most screens are available with one click.
Notice the menu bar & buttons along the top and the status bar along the botton. RPh 'EXT' is logged on.
727.906.4499 | 877.343.0229 | 642 6th Ave. N. Tierra Verde FL 33715
Copyright © 2002 by Application Design Consultants, Inc. All rights reserved.